Ready to build a life and business thAT overflows your cup?
HECK YEAH!
There's no "real" reason you can't be an amazing mom, fulfilled woman, AND profitable business owner.
iT'S SIMPLY TIME to marry your
SOUL & STRATEGY & systems
  so that you can BE PRESENT in the freedom+joy you've been called to
This is for the woman READY to commit to transforming from dreamer to doer. Burned out to blissed out. With this option, you get your own life & biz mama for 90 minutes. I hold space and dig deep with strategic questions that will take you through the intricacies of dreaming big, releasing fear, and defining the path ahead to gain clarity and the courage to take ACTION and get your life into alignment and expansion. Being able to build what you're called to build in a way that allows you to have more energy & joy to love and serve others well at the same time is what you're looking for isn't it?

*Included with each session is one month membership to The Burn Bright Society Canteen Level for support from like-minded peers and accountability for the plan you create during our 90 minute session.
Have you been actively working on personal development and building a business at the same time and feel that you are getting stuck but aren't sure exactly why?

If you're ready to explore what the language of your ego sounds like, aka the enemy, aka the fear monger who lives rent free in your mind, so that you can let your faith lead the way instead, this is for you!

We dive deep each session to help you stop being obsessed with protecting your SELF, so that you can walk in faith to build what you have been called to build that will serve others :)
‍

Needing to make FAST change?

In a 4 hour intensive we bottle up months of work and GET DOWN TO BUSINESS with the Build Bright Method, getting clear on all of your dreams and untangling and organizing what you're working with now.

We create an outline based on all of the shifts we find that you need to make both in your life and business for your next level be unlocked in a way that gives you more energy!

Every intensive is totally unique to the business owner and YOU get to lead the show so we can quickly get to the root.

Available both in person and via zoom!

*1 month of telegram audio/text coaching support post intensive session.

Hi, I'm Chelsea!
I'm the founder of the Brimworthy. as well as both a Certified Enneagram and Master Dream Life & Business Alignment Coach. I'm building a brand that helps freedom fighting visionaries figure out how to build a spectacular life that glorifies God and the kingdom alongside a business that leads other people to believe in something bigger than themselves and inspires them build extraordinary things too! I believe parents are uniquely equipped to build empires because our hearts and minds are expanded the moment we bring children into the world and we have STRONG resilience muscles. We all carry the potential to share the light of the divine inside of us that simply calls us all to believe and be in awe.
‍
As a believer in Jesus, I believe we are all here with a unique purpose and we are a complex creation of 3 main parts. I work with the head, the heart, and the gut using the mutliple modalities & tools to combine transformational life coaching with growth strategy to create a coaching experience that opens the doors to the spectacular life you've been working hard to create on your own. I believe that you can either pour out your light or overflow it into the world, you get to choose.

Together we find what's Brimworthy to you so you can make consistent choices that shine your light without draining your soul!
Are you a big dreamer who is tired of burning out right BEFORE you start seeing the fruits of your labor?

Tell me if these are true about you:
• You know you have the potential to bring this dream to reality but you keep finding yourself not consistently doing the work.
‍
•You're ready to step into your authentic voice and let go of other people's opinions to build something beautiful!

•You want to actually LIVE life with your spouse and see them in the daytime too.

• You start to feel like you're burdening others when you're chasing your dreams.

•"I'm scared my desire to build a dream is selfish and not of God." (Let me squash this one right here right now. A desire that serves others in any way is placed in you BY God. Don't get it twisted.)
‍
• You feel guilty about work cutting into time with your family and like you simply don't have enough hours in the day to do what you need to.

•Everything is a mess and scattered across papers and computers and I don't even know where to start to get organized to let someone else help me.

• You are spinning your wheels because you know what you want to do but can't figure out HOW to do it.

•The world is going to hell in a hand basket fast and my family needs to be more prepared.

• You think other people are already doing what you want to do and they are doing it better.

• "I wish I had someone to talk to who understood what it's like to be a mom in business."

• You feel overwhelmed and think you don't have enough time or money to build what you truly want to build.

• You think, "I'm not (insert silly limiting thought here) enough to do this well."

• Delegating things and trusting others is SCARY.

• I WANT TO BE FREE AND LIVE JOYFULLY IN MY GOD GIVEN PURPOSE!
‍


Now you can relax, because…
you found
A COACH!
And I want you to freaking shine your light! To build a Brimworthy life & business, means to intentionally fill up your life with meaningful things that expand your capacity for joy and abundance, so instead of pouring out your goodness all day, you can overflow it into the world like you're call to do by God!

A Brimworthy life is one where you live daily in
your destined Zone of Genius.

I help you do this. I'm REALLY good at it too.
Helping you live in your zone of genius is my zone of genius and
a gift I take very seriously! Think of me as your business mama, I see your unique gifts and potential. Just because you are mama and boss all day long, doesn't mean you don't also need support and direction too. I also care about you enough to not only guide you but give you the talkin' to you need to grow.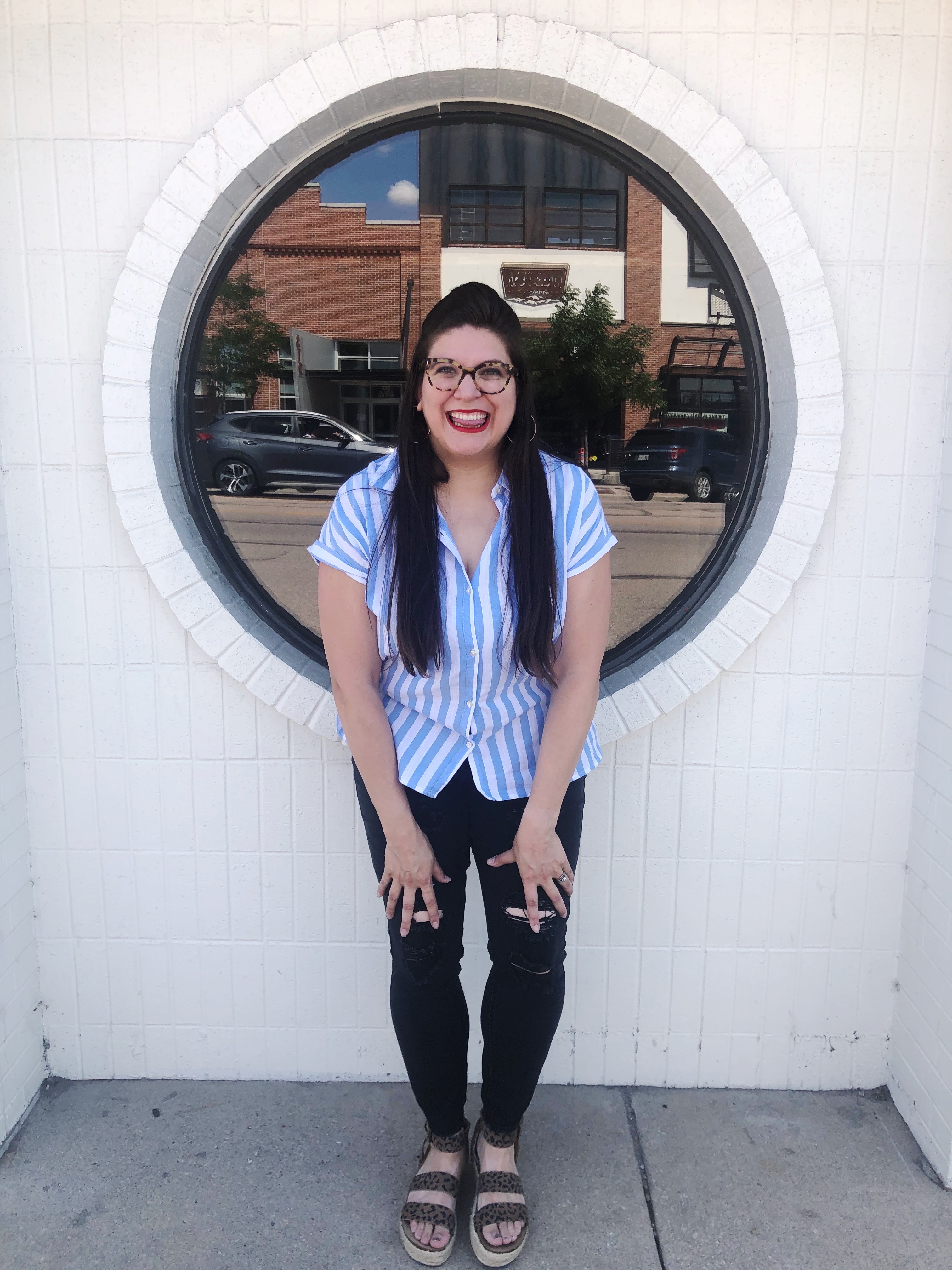 what burn bright method coaching
has done for my clients
Working with Chelsea has LAUNCHED my personal and career growth faster than I could have ever imagined. The epiphones and lessons learned have been life changing and I finally feel like I know what I want my dream life to be. I felt more confident in my path after every call and knew exactly what I needed to do to get to my next goal. I've worked with a lot of coaches and no one has been as in-tune with who I am and what I want as Chelsea has. She has so much experience in different sectors that makes her action plan coaching more impactful and makes her not just a cheerleader, but someone that can tell you exactly what you need to do to reach your big goals. Chelsea is powerful and her insight into who you are and how you can have your dream life are invaluable. If you come with an open heart and mind and are ready to get to work, she'll help you realize your dreams and show you how they can be your reality.
kaitlyn mace - SMALL BUSINESS OPERATIONS CONSULTANT & CREATIVE QUEEN
How does this work?
THE BUILD BRIGHT METHOD
Chelsea is the perfect blend of soul-searching magic and strategy, she's everything I needed. I went through her enneagram coaching to discover the "why" behind my business so that I could craft my unique and beautiful brand story. It was one of the most profound personal development experiences of my life. Her coaching is allowing me to build a business based on my most authentic highest self. I firmly believe that everyone needs Chelsea, she will unlock magic you didn't even know you had. Her coaching will give you the roadmap, the blueprint, that will help you craft the most beautiful life.
JENelle woodlief - empowered bodywork
I've designed several ways to get you going in the right direction
frequently asked questions
Who needs to hire a coach?
You need to hire a coach if:
• You are a mama who is tired of hustling and being "busy", you want to finally move the needle forward.
• You know that coaching and investing in your personal development is going to help you level up your business and life!
• You know you aren't reaching your potential and you're ready to invest in yourself to change that
• You have a business and you aren't rolling in the moola like you want to be.
• You're struggling with self awareness leading to difficulty finding your purpose achieving your goals.
• You need help getting systems and strategy in place and are overwhelmed with where to start.
• You are lacking an accountability & support system to build your dream (Proximity Principle is everything!)
• You know deep down your are made for more but you do not have a support system of likeminded people and you feel alone.
• You are ready to silence your limiting beliefs, build your business, and live your dream life.


The Dream Method is GOLD. Seriously. It's like having a bar of gold in your pocket once you start to be transformed by it. 100's of women of have changed their entire reality using the Dream Method in just the past 6 months and I am so grateful for the opportunity to coach you with it!

It stands for:

D-Define your dreams. Get clear by defining what your dream life & biz truly are to set a clear path towards them  🙌
R-Release what's holding you back. Recognize and release the things holding you back from RUNNING towards your dream.
E-Eliminate your distractions. Take inventory of what is serving the DREAM & learn tools to eliminate what isn't.
A-Acceptance & Action. Accept who you are, who you are becoming, and take action to uncover your highest potential.
M-Mastering Your Mind. Mutliples tools and resources to master your mindset (peep the enneagram!) & effectively level up through your DREAM evolution.
‍

•10X your inner awareness and ability to understand why you do things, so you can actively choose growth.
•Find you superpowers and your kryptonite so you can live a fufilling life in your true purpose.
•Help you overcome limiting beliefs, self sabotage, imposter syndrome, and deep rooted thought/behavior patterns.
•Strengthen your relationship with God, your family, and friends!
•Experience LIFE CHANGING transformation and freedom in your business & your life!
•Allow you to not only dream big but BUILD big at warp speed.
Coaching will help you shut your fear mongering ego down, break free from the fear it puts in your way to keep you "safe", and LIVE while building the life & business you were destined to build!
Just looking to get your feet wet?
join the burn bright society
If you're new to investing in personal growth and not sure exactly what you want to get out of it or where to start, our group coaching clubhouse may be a great option to test the waters, reap the benefits of daily access to personal growth goodness from a certified coach, and talk with others freedom minded business mamas like yourself!
there is a seat for you by the fire!
past clients living life to the brim
TARA KIRBY
Life & Business Alignment Coach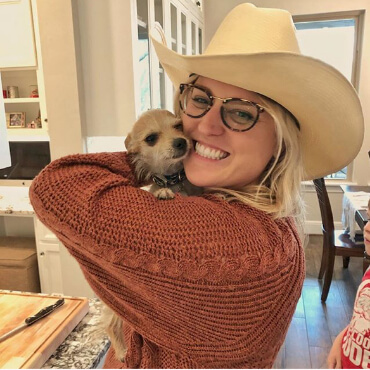 Heather Dulin
Talent Manager & Mama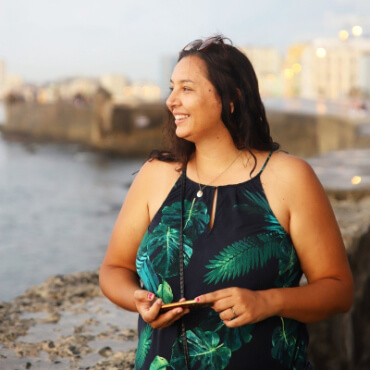 ELISE MCDOWELL
Money Mindset Queen